my fishing watch - the Casio MDV-106
published : 2017.03.15
a review
Very simply; this watch is an entirely capable outdoors unit perfectly suited for fishing. It's big enough to see when your hands are busy, and its lume is bright enough to see in the dusk – when the fishing is best. Its water resistance is superb, and its rotating bezel serves as a great way of marking time to help you move on from a non-producing fishing spot. The dial is clear with white-and-silver indices standing out starkly on a pure black dial. The indices are well sized, unlike many dive watches, even though they're merely stamped into the dial and not separate markers applied to the dial. And with a steel case and screw-down case back, the body is rugged enough to withstand anything you're going to do to it.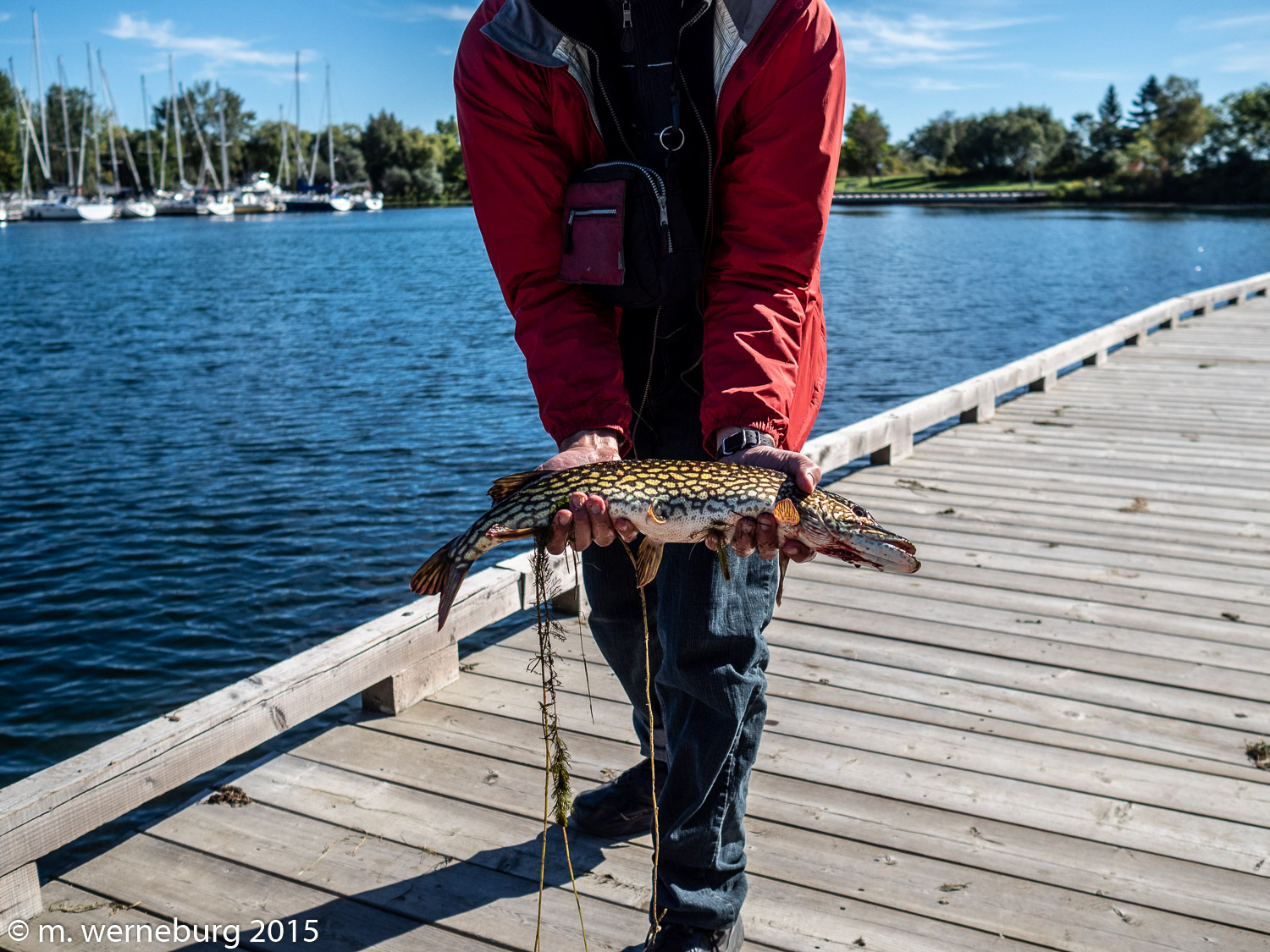 fishing with my MDV-106
Well; it's almost rugged enough to withstand anything. The watch has a flaw, as you might expect from something that you I was able to buy for $CA50. I'll get to the flaw in a moment, but first I want to stress what that price means. Canada is a land of mysterious mark-ups. At present, for instance, Timex has nothing on their site for less than $50. So whatever flaws I've found, let's keep the price in mind.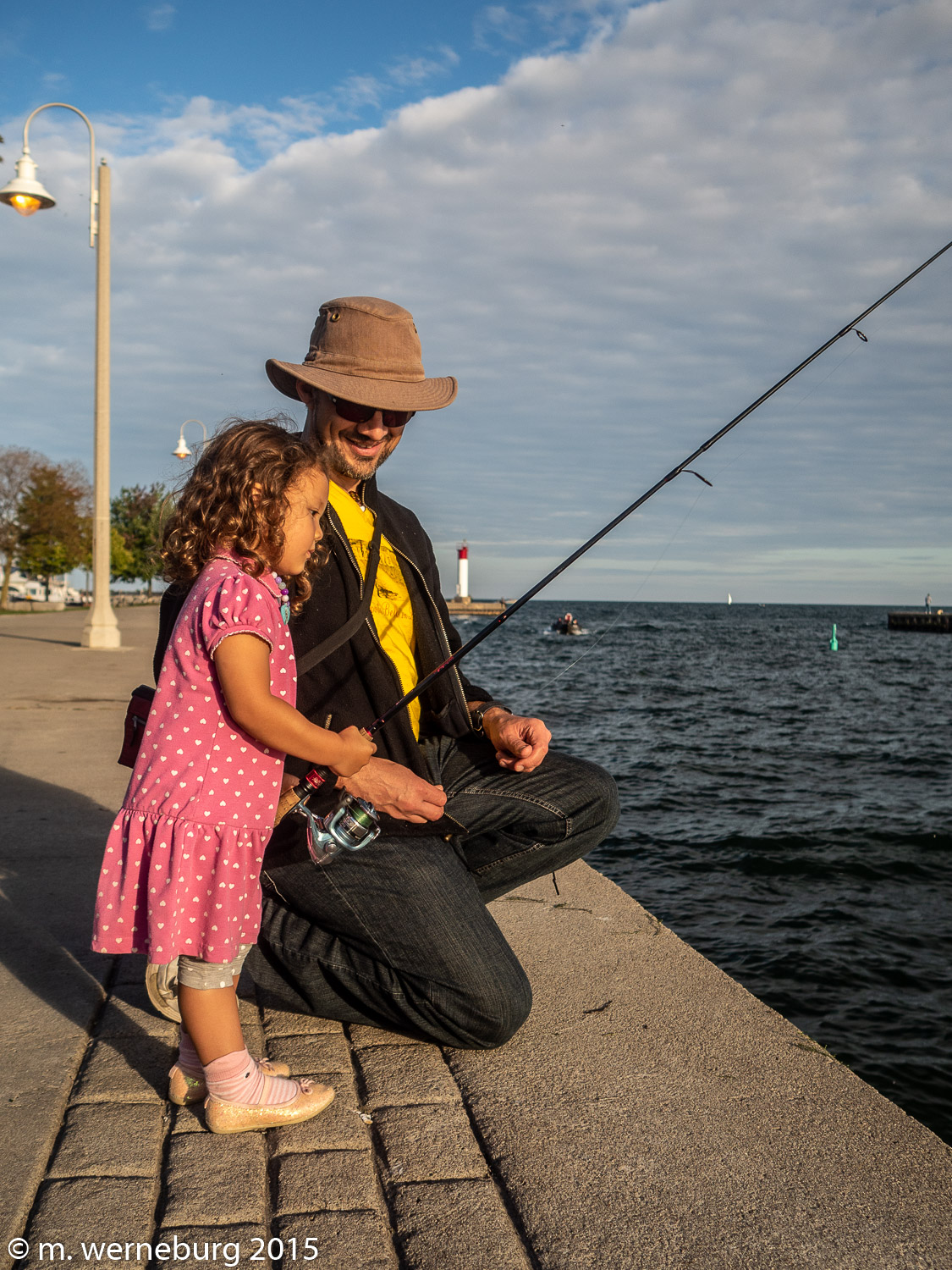 not the time to be fretting about dinging a nice watch
I'm writing this review at the three year mark, having worn it for 150 weekends plus any time when my $400 SARB033 wasn't suitable. That includes cleaning out a cottage crammed to the rafters with junk by my hoarder grandfather, building furniture, and many (many) fishing trips. The case and the bezel appear like new aside from an odd mark that looks like a defect in the paint application that can only be seen under direct and low-angle sunlight, so it's immaterial. Likewise, the case has a variety of abrasions so superfluous that again you have to play the case around under oblique and strong lighting – a pointless way of finding defects.
So it's well made. The bezel was always firm and pliant in its one-direction turning that I could confidently rely on it for timing my stays at one fishing haunt or another.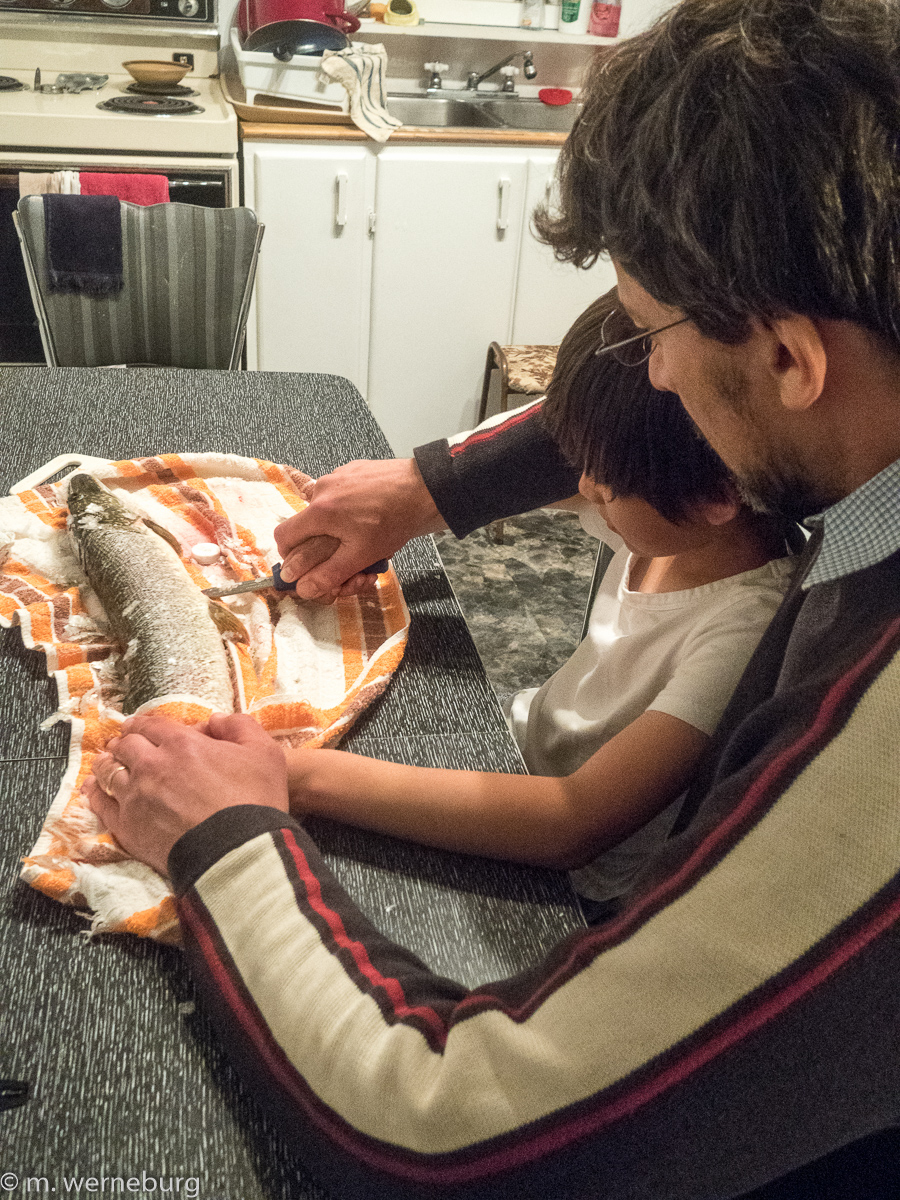 not the activity for a delicate watch
the flaw
Which brings me to the crystal. The crystal on this watch will scratch without you even knowing it's come into contact with something. I mean, it seemed at times like it was scratching from the suede work gloves I was wearing, or from being inside a nylon backpack. Again, I have to stress that despite the fact that I was wearing this watch as my beater, the case and bezel are in great shape but the crystal was so criss-crossed with glaring scratches that I couldn't always make out the time under daylight conditions. As my father put it, "They seem to make some watches with window-pane glass these days!"
addressing the flaw
My advice is to live with the scratched crystal.
I couldn't, and wound up with a very different watch. When the battery died, I had the watch sent away for inspection with the idea of replacing it.
This turned out to be a non-starter. The bezel and crystal are so firmly glued together that even in separating them, the crystal cracked. This happened not under my own clueless efforts but in the hands of the watch-maker to which the watch had been sent by the local watch/jewelry shop.
Hearing the news on the phone, I was tempted to ask them to throw the thing away and buy another. This was at about the 2 1/2 year mark for this watch. But two things occurred to me: if I were willing to go through it all again with another MDV-106, it was clearly a watch worth having; second, I wanted to see how long this watch would keep on ticking, especially with its one flaw presumably addressed with a new crystal. So I okayed the expense (materials only) and got my watch back with an obviously superior crystal. I've now worn the watch for another 27 weekends and a variety of successful fishing jaunts.
update 2020/11
The year 2020 being what it is, I've had some real losses so I won't overstate my disappointment when I nicked my watch on something and the crystal shattered. I've retired the watch after 6 1/2 years of service.
The good news is that once I was no longer wearing the thing, I was able to take it apart. Here's what I've learned.
straps for the MDV-106
The rubber strap that came with the watch clung to my skin, I replaced it with a one-piece NATO strap that was far more comfortable and every bit as suited to regular immersion in water while fishing. I've recently replaced the one-piece NATO strap with a two-piece, and heartily recommend the two-piece variety over the one-piece for this model. It's wide enough, at 43mm, to need a strap that will help it sit low on the wrist.
summing up
You can find plenty of watches with similar looks and quality at two or three times the price. But I've never seen anything similar to this watch at its price. I've always been pleased with the style and materials and size of this watch. Now I'm interested to see how long it lasts.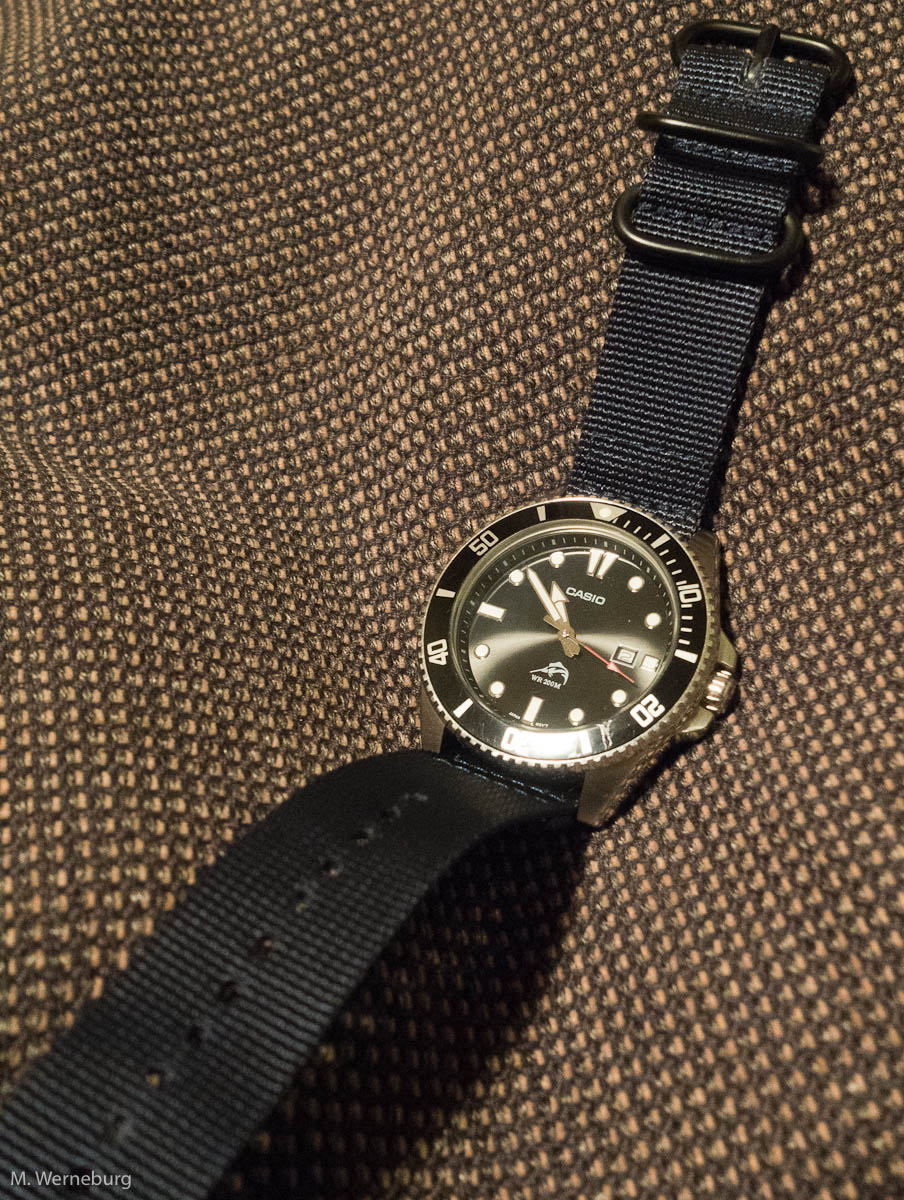 MDV-106 with new crystal and two-piece NATO strap
feedback
You take your life in your hands, writing product reviews. In 2000, for instance, I wrote a review of a personal organizer called the YO-520. I got comments on that for years – including numerous requests for help and even product support. I but I live for the thrill, so if I've written something that's gotten up your nose, let me know!
related reviews
2017
Seiko's SARB line of watches exist to give "aspirational" Grand Seiko owners something with which to pretend it's all right.
2017.03.15
My tale of woe regarding a "Canadian made" wrist watch.
2021.05.23
I was shocked to receive this fine watch from Casio's "metal twisted G-shock" line as a 50th birthday present.
2021.11.28
Can a beater both be perfect and a disaster at once? Alba argues yes.
2021.04.17
The crystal on my Casio MDV-106 "Duro" shattered, so I took the watch apart.