Casio Duro with the case open

In this first photo you can also see the flimsy gasket. It's a hard plastic rather than a soft rubbery plastic, which isn't ideal. You can see that the gasket in my watch deformed when I opened the case back (or possibly when I had a jeweler replace the battery).

The long stem on the right side enters the case through a hole that's a perfect fit but there are no gaskets in the case. The only gasket is inside the crown. I suspect that this watch isn't truly 200m water resistant.

On the left side you can see a notch in the inside of case. This appears to be for aligning the movement holder. I suppose it's better than having the stem be the only thing holding the movement and dial in place!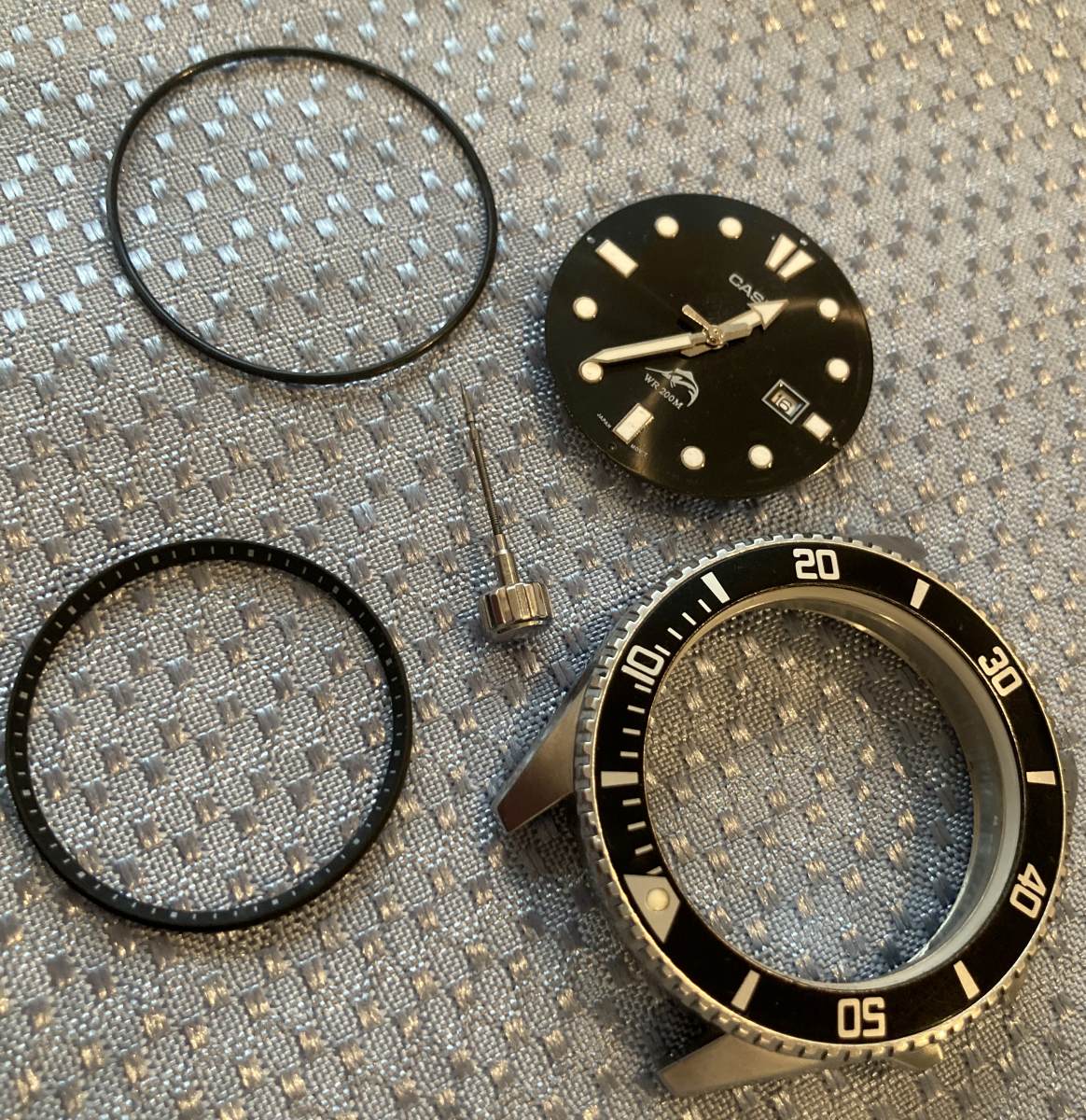 In this pic you can see all the loose parts inside the case once you've got the stem out. Gasket, dial, stem, chapter ring, and case. The movement holder is not shown for some reason that escapes me. Not the broken butt end of my second hand.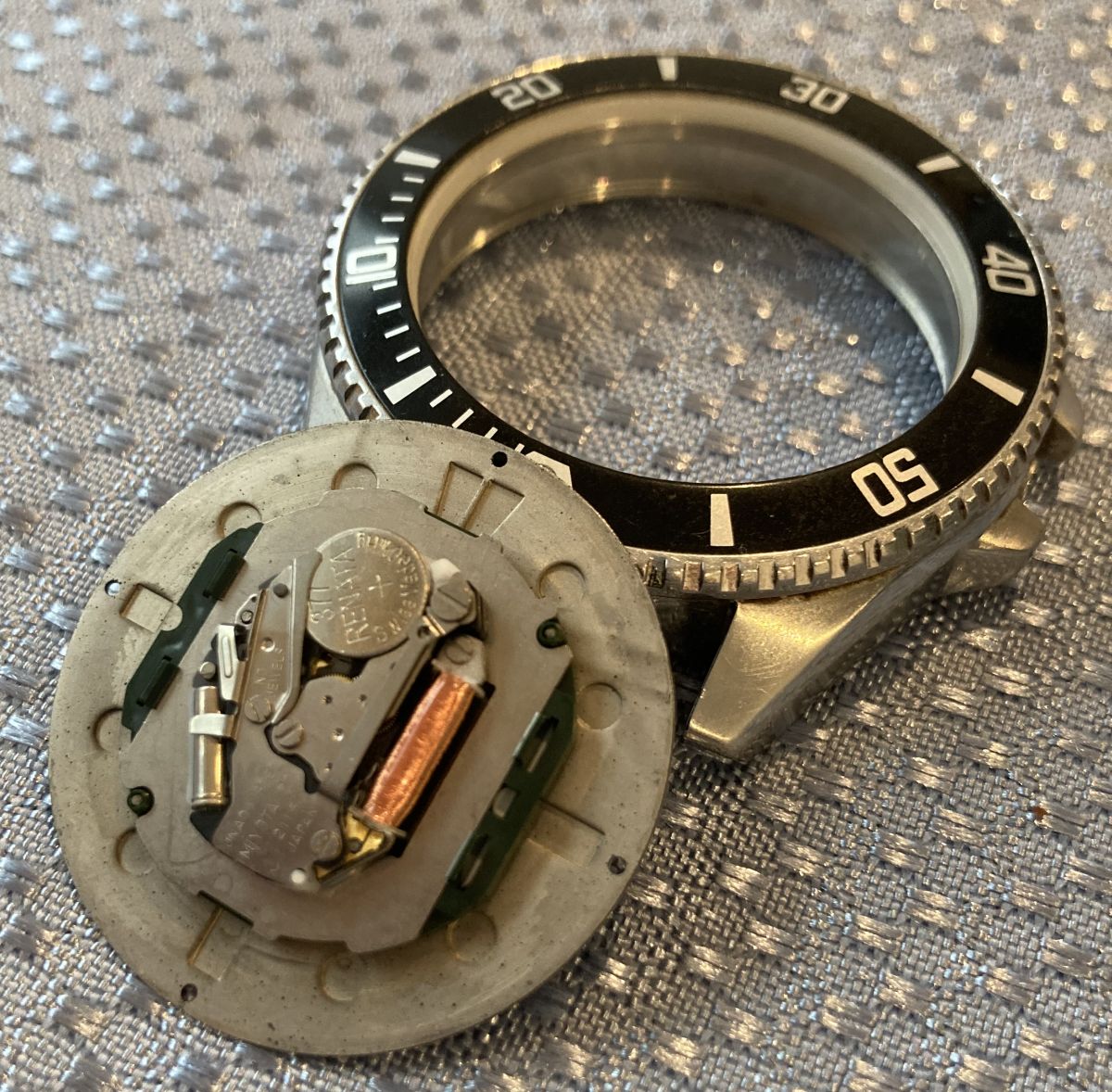 Here's a view of the movement and the underside of the dial. You can clearly see where the indices were stamped into the dial. That jewerly store seems to have sold me a Swiss-made battery.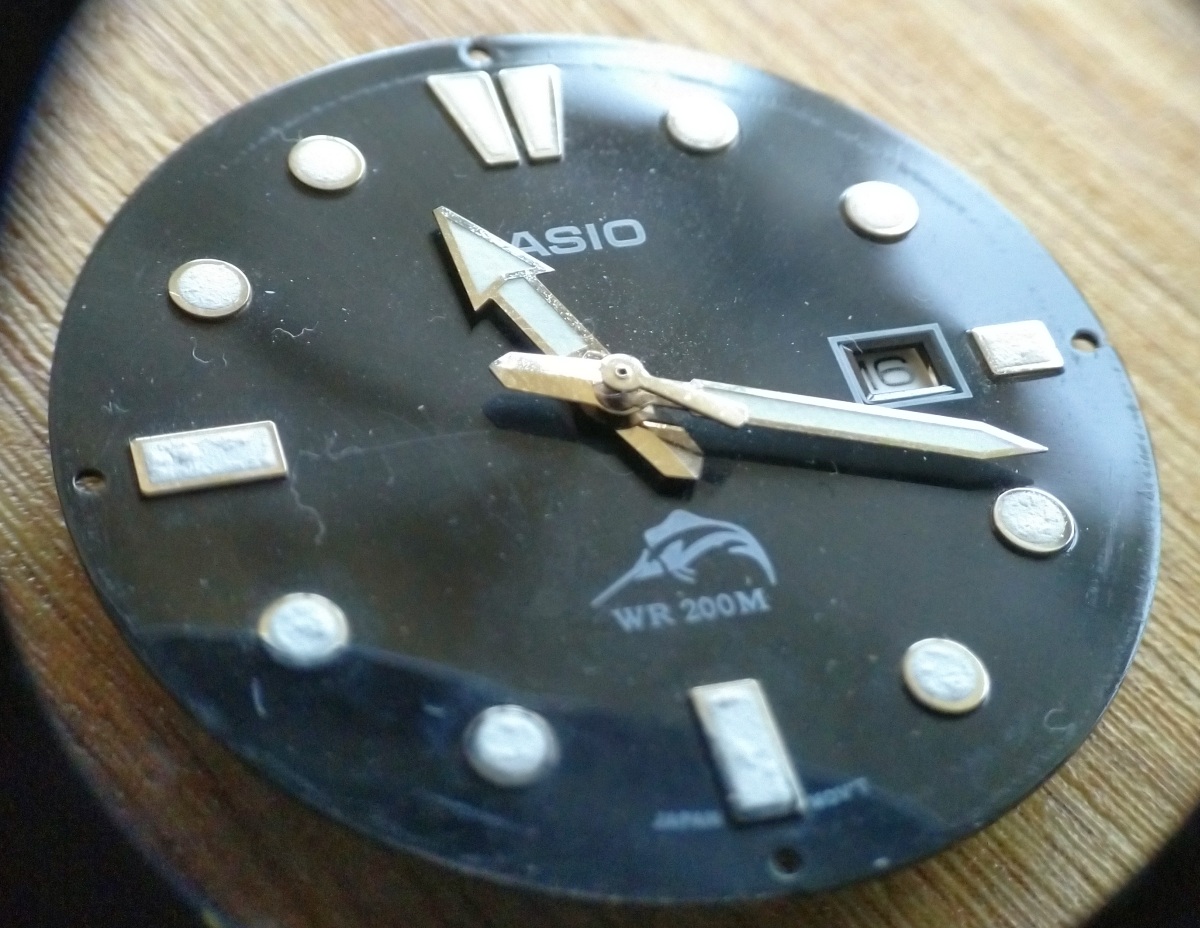 The dial is my favorite part of this watch. It's stamped, which means the indices are simply raised bits of the dial. I find the silver paint and the white lume on the indices very effective. The lume on the indices has an interesting texture when seen under enough magnification. I took this macro photo with my trusty Nokia 6.1 and a hand-held SLR lens from forty years ago.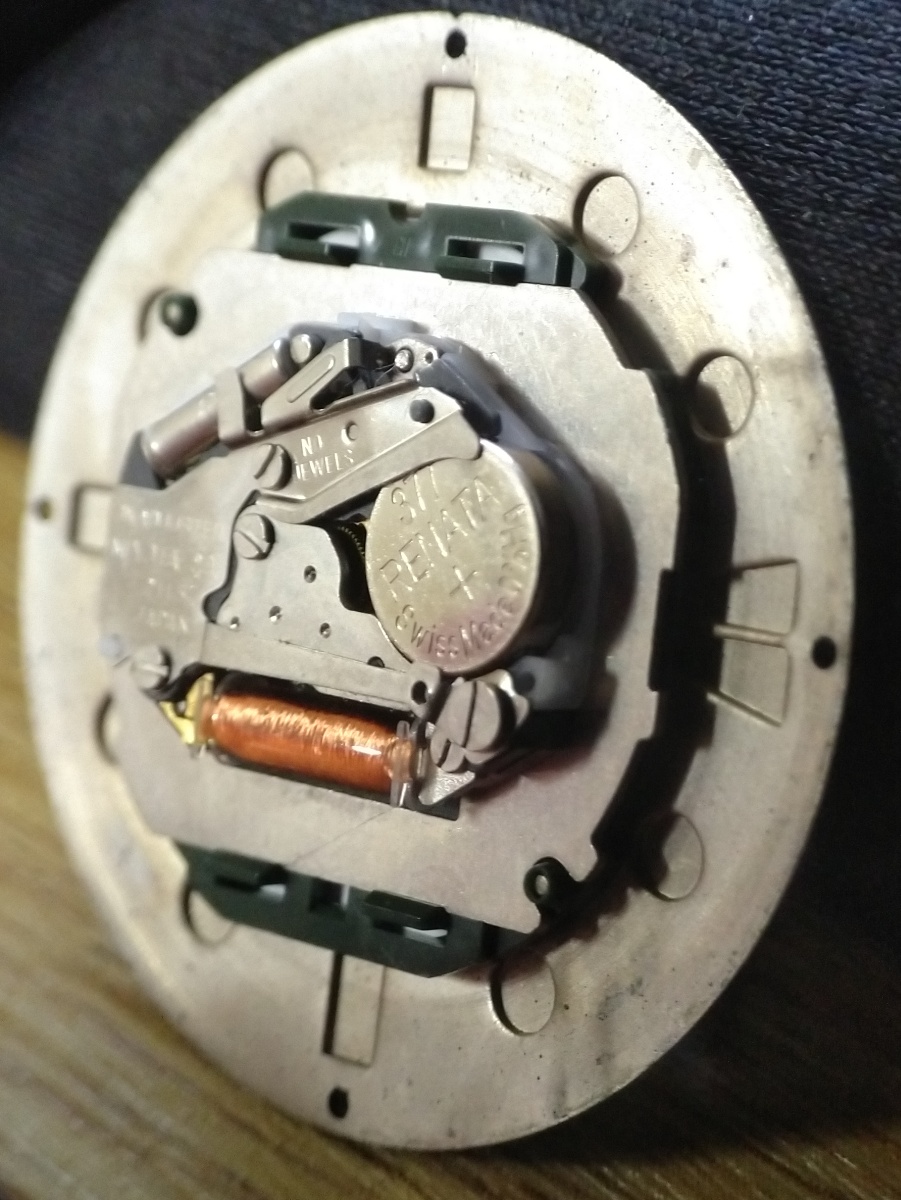 A final phone/lens combo macro shot. This watch has a rabid following on Youtube and some of the watch forums. I get it. I bought one before all that erupted, when these things were still $50 (and that's in Canada!). But what I don't get is the hype.
I've even seen people state that Casio should sell these for $500 and I couldn't disagree more. They're not as tough as people like to think, with a ludicrously soft—and soon illegible—crystal. They're not exactly well made, with a case that's mostly air and plastic inside, a bezel that will stiffen, and an uncomfortable strap that will fall apart with modest wear. And they're not exactly refined, with a stamped dial that clearly shows the warp of its creation process. They're a sexy beater with good lume but tons of room for improvement. For this to be a $500 watch I'd want to see a G-shock module filling that case. I'd want to see a metal bracelet or a strong and supple silicone strap. I'd expect sapphire crystal, an in-house movement, signed crown, and an aligned case back (like a $100 Vostok). We live in a world with $100 automatic dive watches with sapphire crystal. Casio got lucky with this watch and I wish them well, but: this is a $50 watch.