replaced a strap on my beater watch
the journal of Michael Werneburg
twenty-five years and one million words
Toronto, 2017.02.15
I have a Casio MDV-106 that's been my beater watch since the spring of '14 or so. The plastic strap was becoming a bit stretched and loose, and I worried about losing the watch. So I've put a succession of new straps on it.
NATO
First, the NATO. I liked the look well enough, but it made the watch sit "high on the wrist" and there were gaps between my skin and the lugs that I didn't like.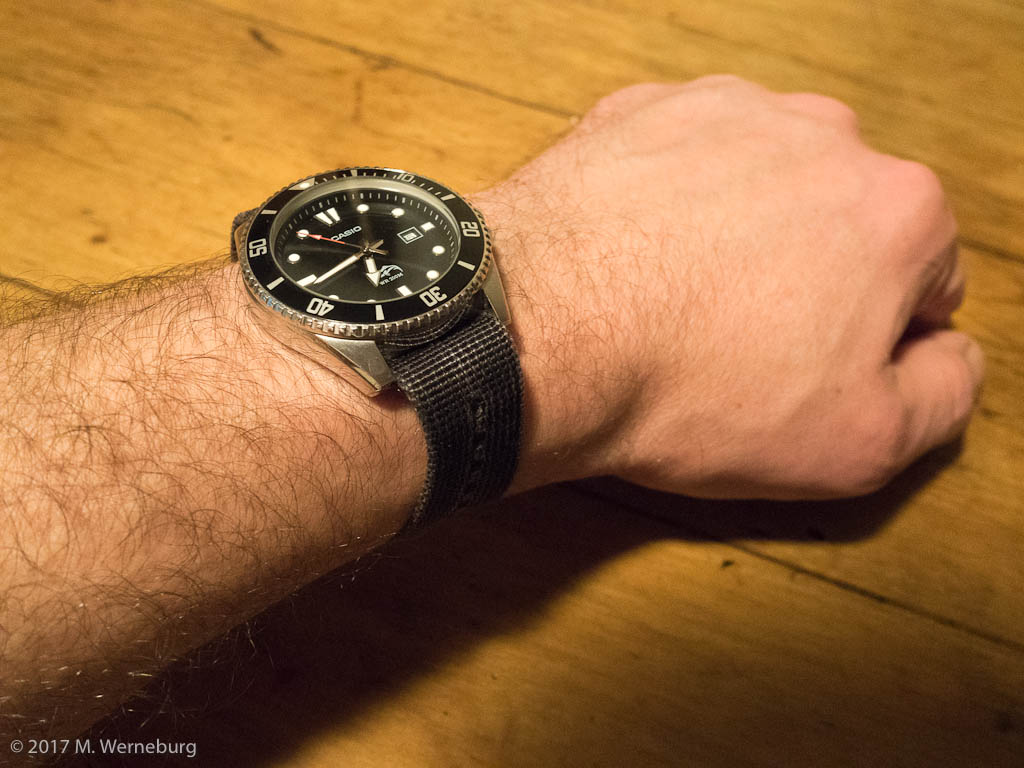 NATO strap on Casio MDV-106
two-piece
So when the NATO strap began to wear, I replaced it with something similar but in two parts. This was quite an improvement, as it sat lower again, and also felt great on my wrist. However, the strap wore quite heavily, much faster than I expected, and it began to look pretty crap. I know it's just a beater, but ehhh.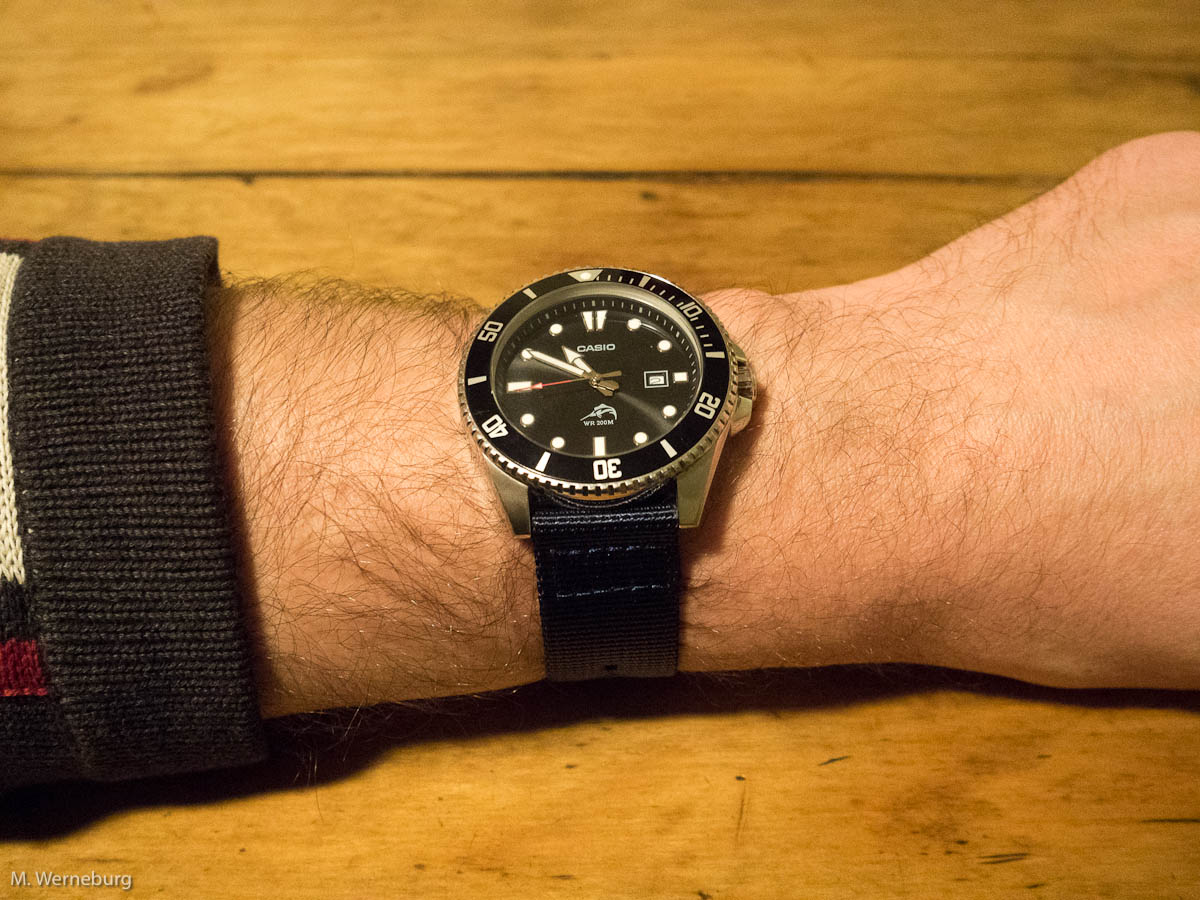 two-part NATO strap on Casio MDV-106
the Barton strap
So I've now gone with a Barton strap.
It's not entirely long enough, despite being a "long" size, but it's certainly comfortable and I think it looks good.