modifying a Guanqin watch
2022.10.18
After seeing a review on Youtube, I ordered a Guanqin watch from a website in China. I really like the case design and the way it fits - it's perhaps the best fit for my wrist that I have. The model number is 16034; it was only ¥8,700 when I bought it (it's now much more). The manufacturer claims that the case is "tungsten steel". I'm not sure how to verify that but I do enjoy the look of the highly-reflective bezel in particular.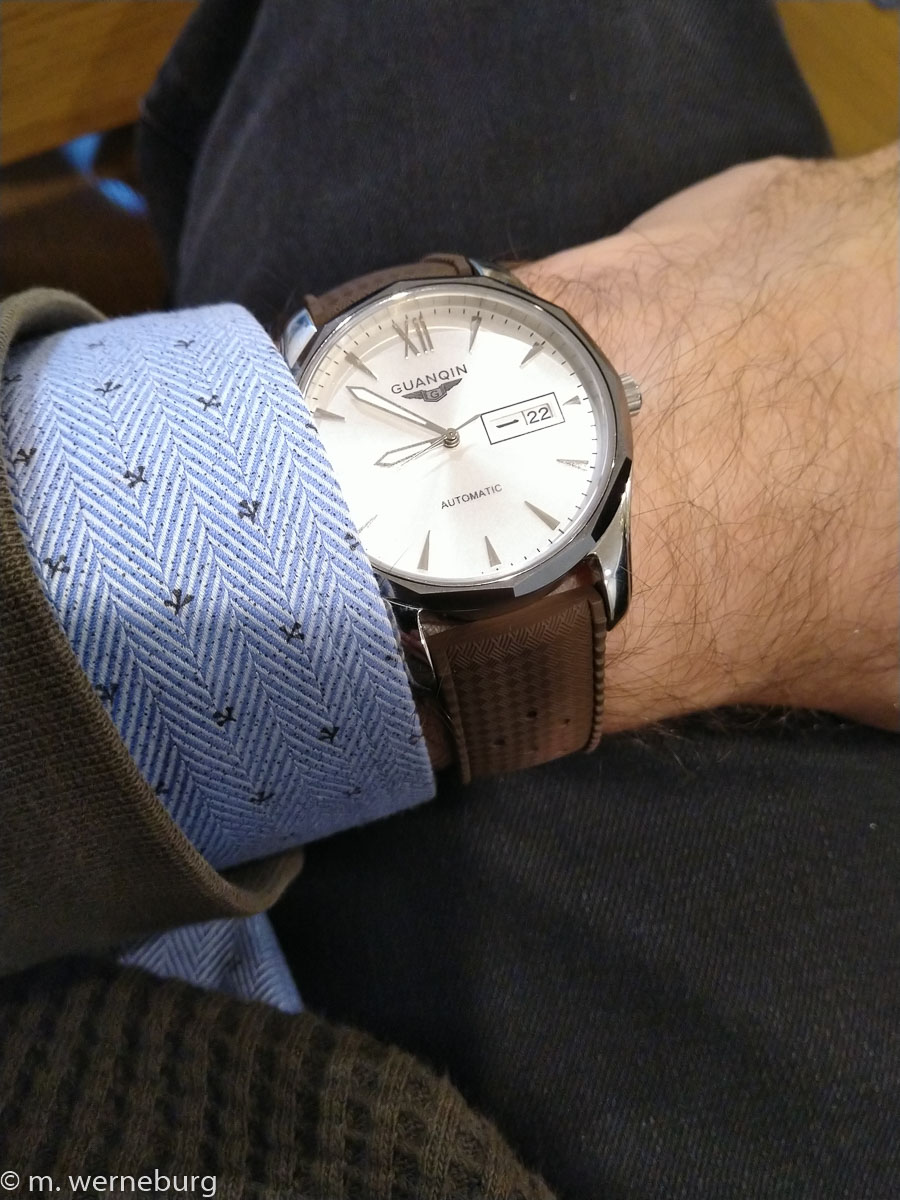 So far, so good. But as the months went on I decided that the white hands, though attractive, were hard to read on the silver dial. So cast about on various websites and found a pair of blue hands to replace the white ones. I also decided that I'd prefer the lugs to be brushed, so I did that too. You'll note that despite my efforts I managed to scratch the dial while replacing the hands, but I love the result.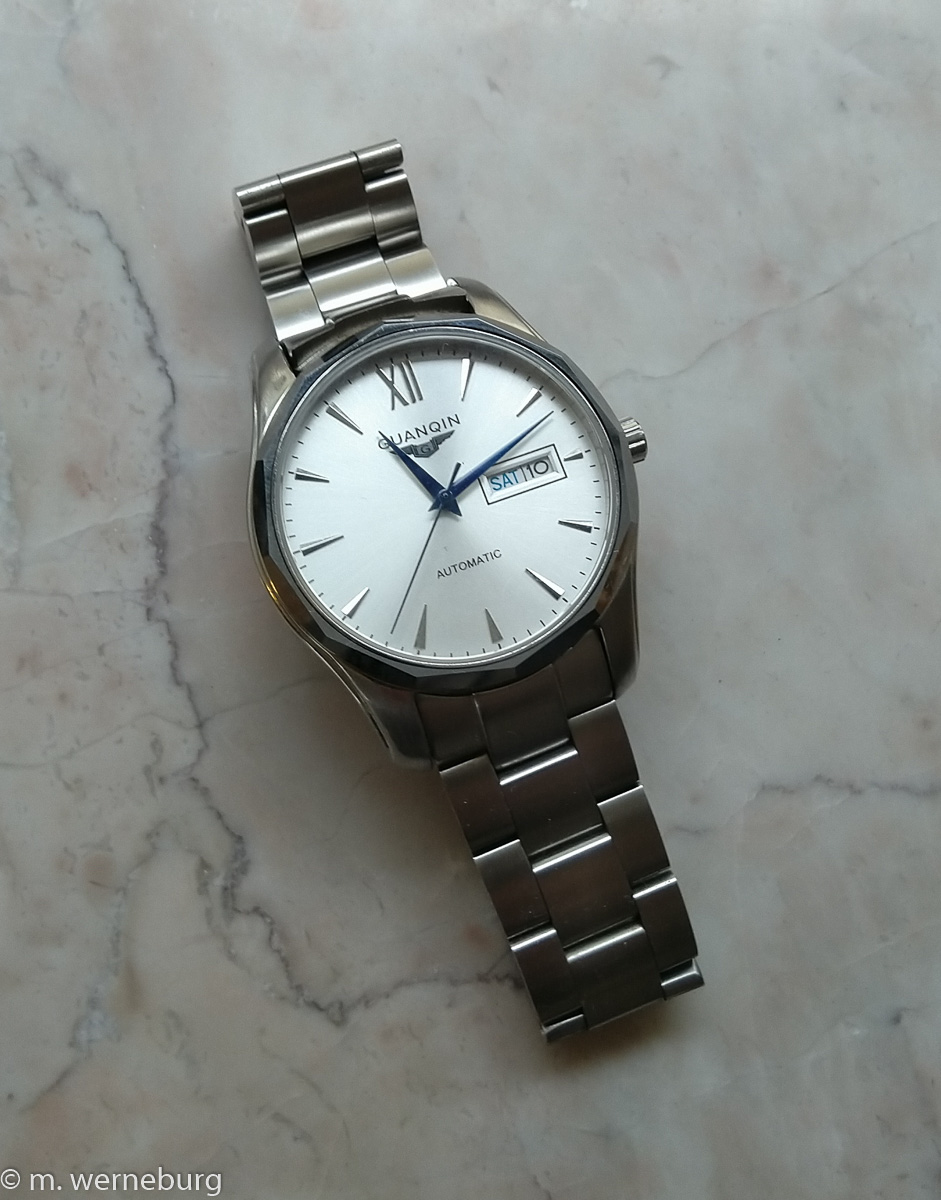 a watch on a singularly unpleasant piece of marble
I put the thing on a bracelet I'd previously purchased from strapcode. It's a "Miltat" and it's terrible despite costing as much as the Guanqin. You can see that the end-link has rolled back strangely in the pic above because it doesn't have anything to stop it from doing so. I had to sand the underside to prevent it from hurting my wrist - something I didn't get to before it had raised a varicose vein in my wrist. Thanks Miltat!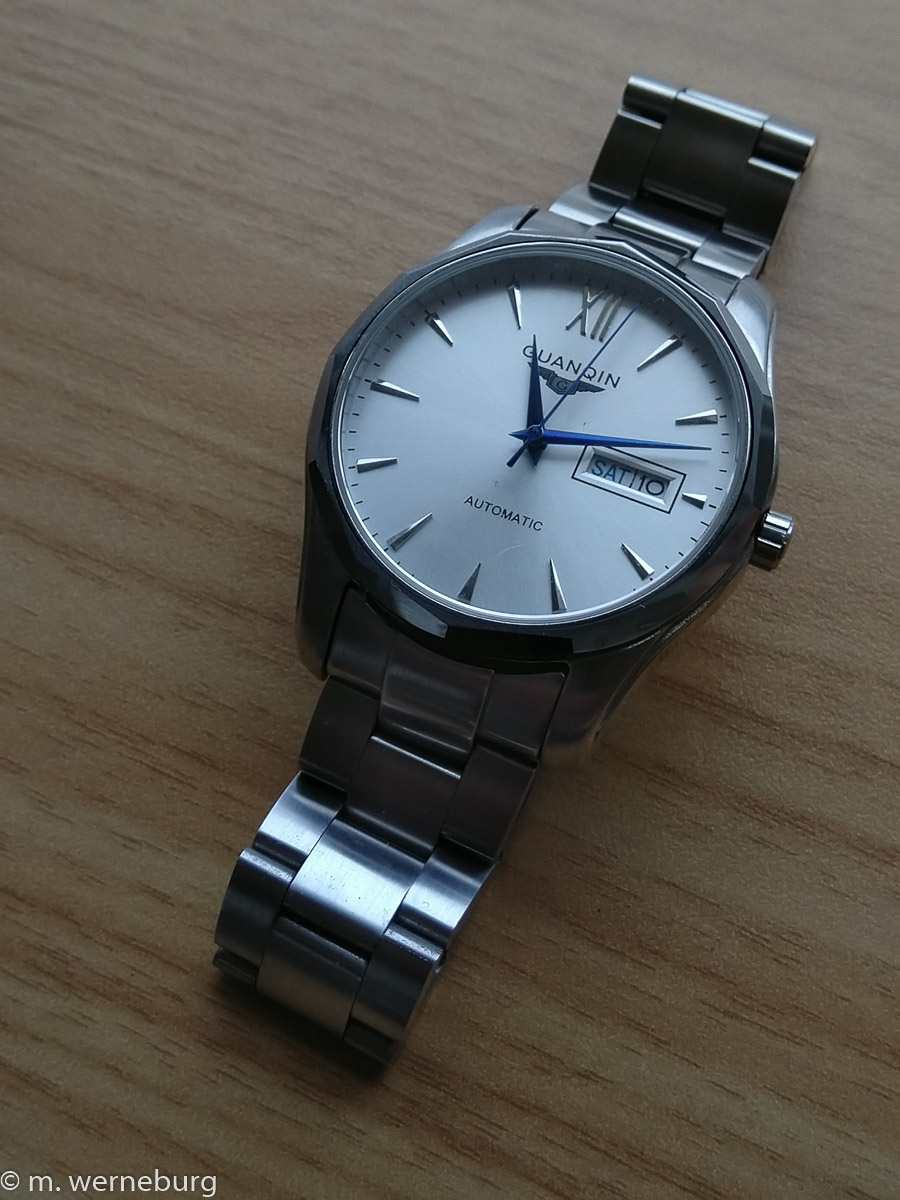 I don't have much else to say about this model: it's got a reliable NH36 movement from Seiko, and sapphire crystal. It's rated to "3 bar" water resistance, which I believe because the crown does not screw down. The crown itself is too small for the case, I have a heck of a time winding the thing.
I'm pleased with the watch and have developed a taste for modding. So I put the original hands from the Guanqin on another of my watches!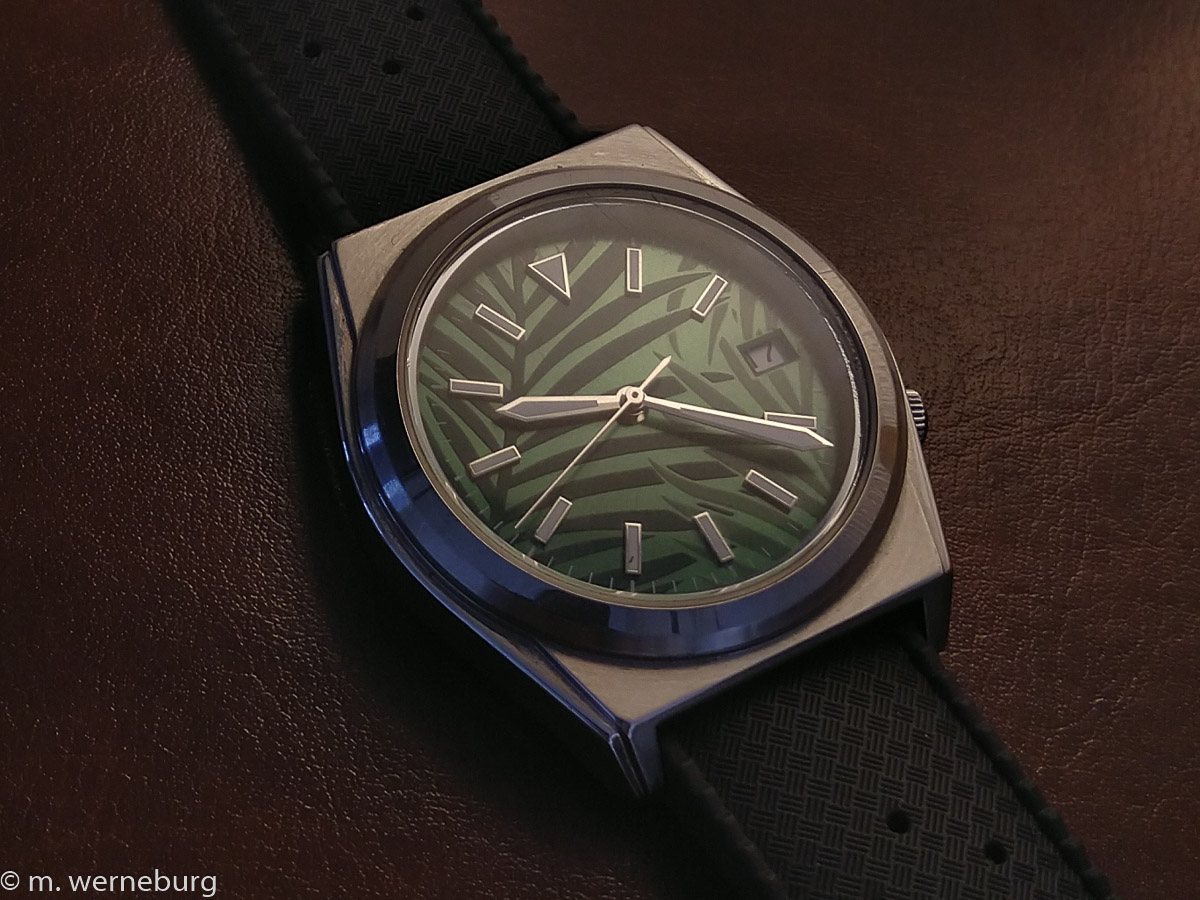 P.S. Enjoy the comments, this page wound up a dumping-ground for them because the site is old and I re-use page ID's over the years.