favorite experiences in Australia
2001.06.18 (updated : 2023.01.28)
When I was in my late twenties, I moved to Australia. It's a long way from Canada, geographically and in regard to the seasons and wildlife and also in idiom. But as far as first overseas experiences go, it was a great move: equal parts kiddie pool and being thrown in at the deep end.
Bit of a mangled metaphor there, I admit. But you can understand people immediately (well, you know what I mean; c.f. Japanese) and all the differences are manageable. Yes, you'll have to go to the post office to get a home phone [please note I wrote this in 2001] and the huntsmen spiders under your bed are big and move faster than the human eye. And yes, you can die from some toxic critter you'll never even see. But the thing is, you won't die. You'll just be reminded on a regular basis that you're a long way from home. And that lack or normalization is what tells you that you're having an adventure. Even if you are working at a bank on your vacation visa.
It's hard to sum-up my favorite experiences from my time in Australia. Take penguins. On more than one occasion, I was standing on a wharf in Kirribilli waiting for the ferry that would take me to the city (and to work), and saw penguins darting around catching fish. Penguins, on the way to work! Sydney; what an amazing city. Anyway, I lived there for sixteen months in 2000-2001, here's what I liked.
whale-watching in NSW and Perth
surfing at Avalon (near Sydney)
hiking in the outback
seeing the great barrier reef (before it's too late)
nightclubbing in Melbourne
hugging a koala in Brisbane
cruising Sydney's harbour (I did this five times)
lying on a vast, empty, and beautiful beach in Queensland
in-line skating in Melbourne
spending my thirtieth birthday in a nice hotel in Brisbane
understanding Australians (well, understanding-ish)
swimming with dolphins
When we were in Perth, my then-girlfriend, my long-time friend Charlie, and I went swimming with dolphins. Charlie was expecting to be thrown into a swimming pool with a dolphin, so opted out. I was expecting to be taken out into the ocean and tossed in with some dolphins, so I opted in. The ex suited up, as well.
We went to a small town called Mandurah, some 60km south of Perth, on an estuary. The estuary is a largish inland waterway where three rivers meet before entering the sea. The estuary is the permanent home to a large (100+) colony of dolphins. We met the folks from Dolphin Encounters Mandurah, and paid about $AUD 110 a piece to go out.
We were cautioned that we might not see any dolphins, and that we were being taking to the locations where they were most often found. But there was no need for caution. There must have been about twenty dolphins in the water at the first point the skipper brought us. Sara and I quickly suited up in wetsuits (we were planning on being in the water for half an hour, and even warm Aussie water that was going to chill us.
We spent the next hour and a half on and off the boat, swimming with countless adult female dolphins and their young. The adult males, apparently lived off at the other end of the estuary, or out in the open ocean. In any event, it was stunning. We were encouraged to make lots of noise (I was in my element! and to sign to the dolphins, as the noise would attract them. The guides also suggested that we swim either in a tight circle or a long line (at high speed).
This worked wonders. We quickly had the dolphins coming for a closer look. It was impossible to keep up with the dolphins, but it was a lot of fun trying. We were exhausted when it was over, of course. It was really something. I encourage everyone that can possibly get out there to try it.
Charlie remained on board and took about a thousand really superb shots of the dolphins chasing us around in the water, chasing the boat as it zipped along the estuary, and chased one another when nothing else was available.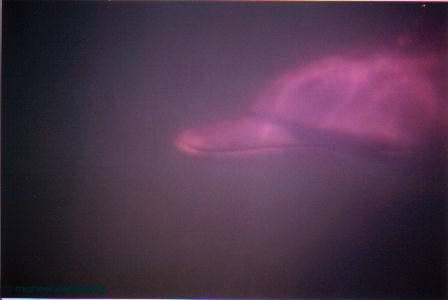 baby dolphins are hard to photograph
surfing
I'm from Canada. I spent the first eight years of my life living on a farm next to a giant lake that never got warmer than about 14ºC. By the time I was 18, I'd spent more than half of my life in Calgary, on the Great Plains—where there are no leaves on the trees for eight months of the year. I never imagined that I'd ever try surfing, or that I'd have my first lesson from a New Yorker while bobbing about in a place called Avalon on Australia's east coast.
But that's how it happened, and I can't overstate what a blast it was. I managed to catch only one good wave on that slow morning, and didn't get more upright than propping myself up on my hands, but it was with good friends in a lazy place and I cherish the memory.
hugging a koala
This is probably my peak tourist moment in the country. But I don't care.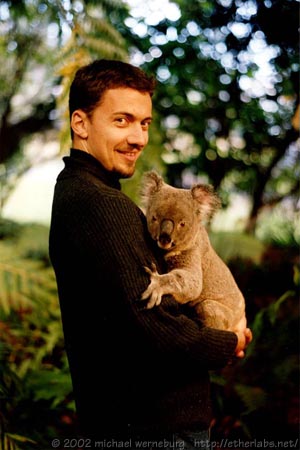 in-line skating in Melbourne
Another fine time in Melbourne. When I lived in Australia, in-line skating was illegal in Sydney, incredibly. But in Melbourne I went to skate around the Formula-1 track with a friend and lo and behold they had skates that fit me. It was the one and only time I ever found skates in my size (American size 16EE), and I regret not buying them when the fellow tried to offload the things on me. I proved to be rather good at skating, too: it was a lot like cross-country skiing.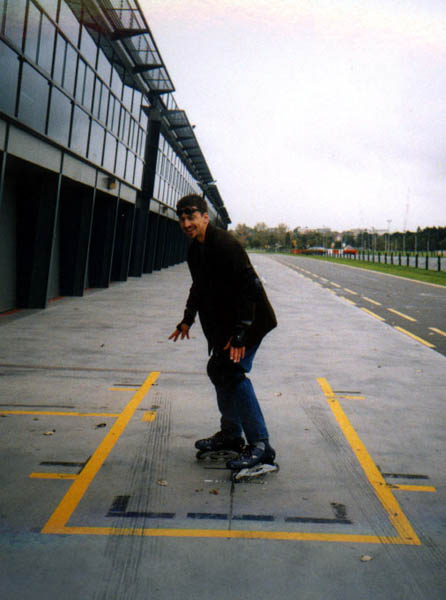 frogmouths
I was startled on one occasion to look up while heading to the grocery store and seeing a frogmouth (which the locals pronounce frogma'ath because why not) watching me with that pissed off look. I have a pic of it somewhere. In the meantime here's a later pic I took at a zoo.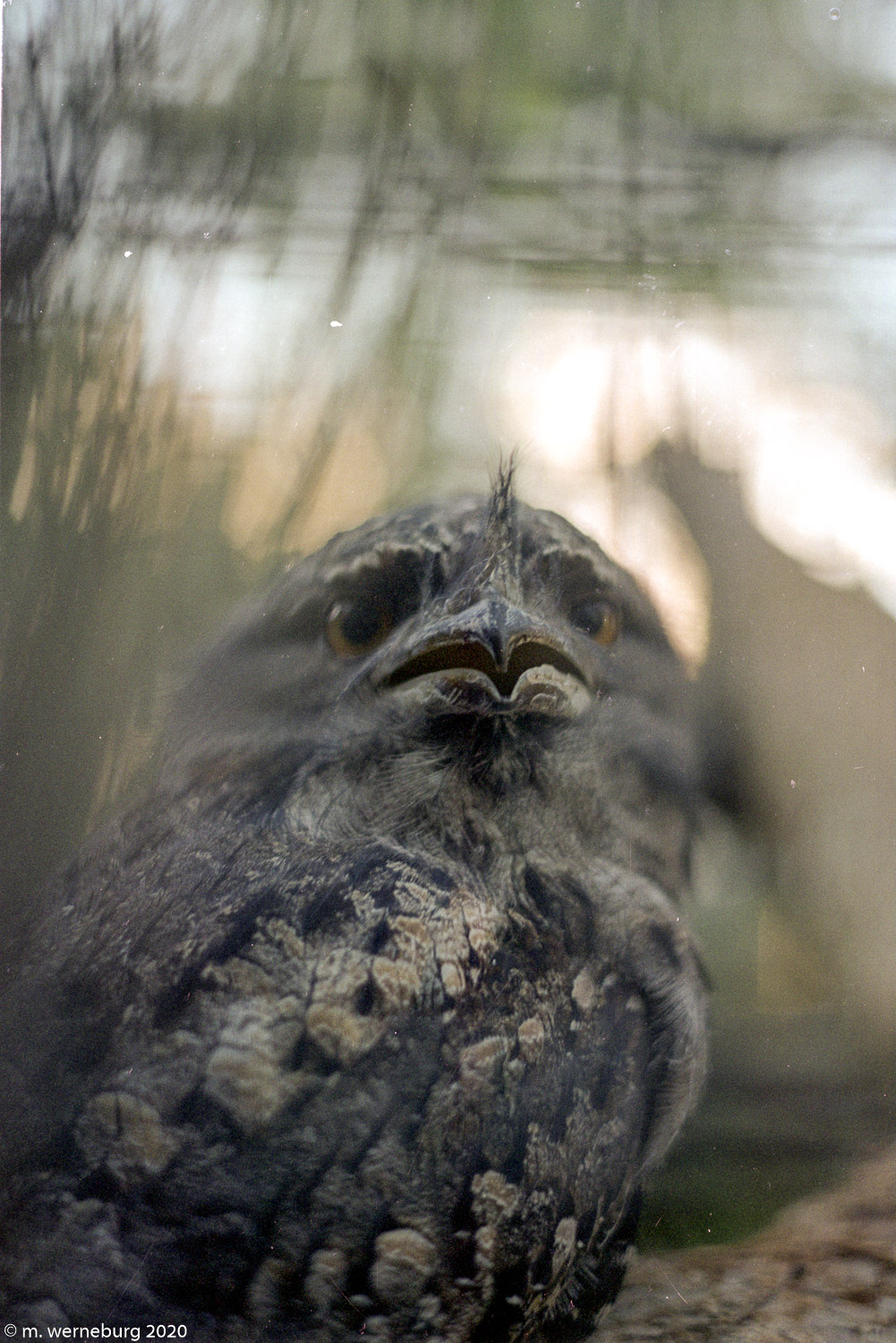 not the frogmouth I saw in a tree while getting groceries
My point is, I loved the birds, not just frogma'ath. There were carrawongs that fought constantly - one of them purposefully slapped me with its wing-tip as it swept low overhead. There were the cockatoos that sounded a bit like flying car alarms. There were the cheery little lorikeets, thieving and begging by our kitchen window (and sometimes in it). And genuine Egyptian ibises strutting in the park. And giant fruit bats that wait, scratch that.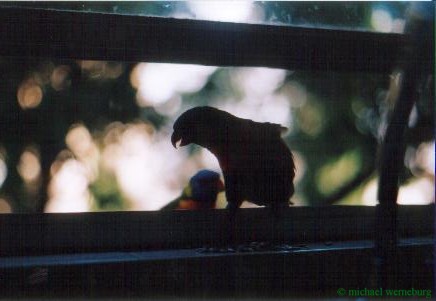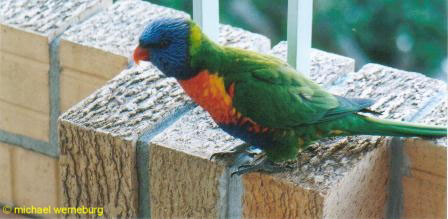 understanding the Aussie
Figuring out Australians became something of a hobby while I was there, because it ain't easy. Here are some themes, from a Canadian perspective:
The Australians profess that it's better to be "down on your luck than high on yourself". I believe this stems from working class English culture, or possibly Ireland. (It differs from New Scotland, sorry Canada, which has as its fundamental sentiment: never invest in anything, no matter how much you need it.) The Australians profess to despise pretense. Which is refreshing, and admirable. If inconsistent with the Aussie snobbishness about things like coffee and wine, or their state's version of football, or the just-so and rather stilted pub culture. In practice, self-styled elites are still the elites, and their similarities across countries and cultures are greater than their differences. Canada has three varieties of elites: Montreal/Ottawa, Toronto, and Vancouver. The Aussie types are like Vancouverites; you'll spot these broken Aussie minorities quickly enough and get on with the rest, who are like Maritimers, or perhaps rural prairie folk.
No worries, mate, she'll be right. Some things have an almost tropical speed, in Australia. You can't count on returned phone calls, you can expect delays and missed schedules in the travel, and even housing construction seems somewhat lackadaisical. For instance, a number of Sydneysiders - including some of my co-workers - had extensive housing damage from what struck me as merely average rainstorms. This happened on a fairly regular basis. But everyone expects this, and just says, "No dramas" with a shrug. It's actually something I'd like imported to Canada (in moderation). Whenever something goes off the rails in Canada, there's no end of drama.
Aussie, Aussie, Aussie, Oy Oy Oy. This Aussie sports slogan - like almost everything else, borrowed from elsewhere (in this case an English 'footie' chant) was the constant refrain during the Olympics in '00. It's incredibly on-the-nose, but get used to it, my friend.
The Australians have adopted the Italian disdain for filtered coffee, God bless them, and have espresso instead. They've also adopted the European love of fine wine making. The average Aussie knows way more about wine than the average Canadian, and is really spoiled due to the quality of the local stuff.
In certain ways, the Australians have somehow developed in the same direction as the Americans. With their generosity; can-do attitude (another thing I'd like to see imported to Canada); broad local accents; monolithic cultural attitudes; unapologetic bigotries; and touchy national pride. That pride is one of the strongest themes I found upon arrival. You can't be in Australia for more than a couple of days before someone asks, "So what do you think about Australia?" (Sort of the local variant on a Canadian apologizing about the weather, I suppose). Again, just roll with it.
Being an artist in Australia is way more interesting than it is in Canada, from what I can tell: in Canada it's more about your lifestyle and how you dress and giving the impression that you use heroine. In Australia it seems to have more to do with producing art, and having that treated as a normal way to earn a living.
Aussies have a reputation for being easy-going, but I think this is a myth. I think, rather, that they have a subconscious determination to keep things simple that results in a similar effect. I'm a big fan of simplicity myself, but carried over some cultural things I was unaware of that were off-putting to Aussies. Australians are put off, for instance, by any elaboration in communication. For instance, if you're asking for help or (God help you) service, they get bored if you tell them why you want something. This contrasts with the situation in Canada, where locals would be more sympathetic if that context (the "why") were there. I suspect that in Canada our elaboration comes from the French. Aussies struck me as liking all arrangements to carry the least possible overhead. 'Don't you bother', and 'she'll be right' are the by-words of Aussie interaction.
I enjoyed my time in Australia. I was there for 16 months and saw something of all of the states and territories except for Tasmania (which struck me as a bit Canadian, anyway). I met a lot of people, and despite sometimes hanging our with other foreigners (my only attempt at surfing was with an American friend, for instance), I enjoyed the company of The Aussie. I have many fine memories and I look back on it as a time that helped me prepare for living in Japan, which I would do on the long term not once but twice. Thank you, Australia.