a toy for my boy
2009.03.06 (updated : 2012.05.11)
Once upon a time, I found a toy in a store. It's appeal was immediate: a well-made pull-toy for small children that had an interesting action. But it was expensive for its limited "difficulty", and I was sure I could make one myself.
I was right. But boy, I sure couldn't make it for the same expense.
the original
This is the original. The wheels to either side of the "worm" have an off-centre axel that causes the body of the worm to rise and fall as the wheels turn. The body itself is articulated in three places, hinged on small axels.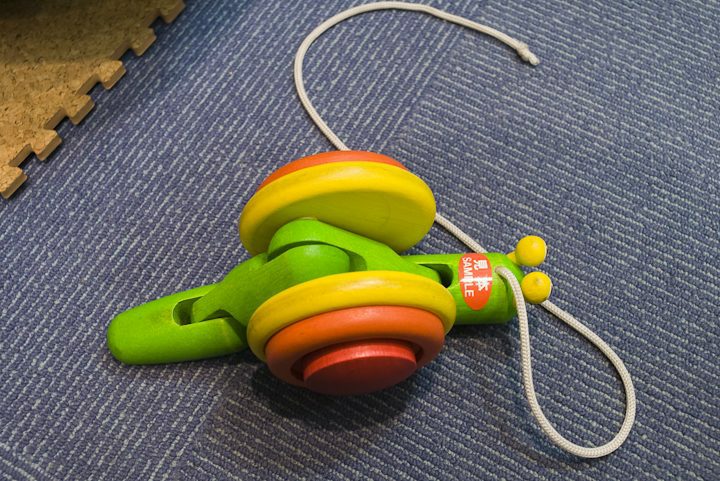 pieces drying
I hung up the pieces as they dried.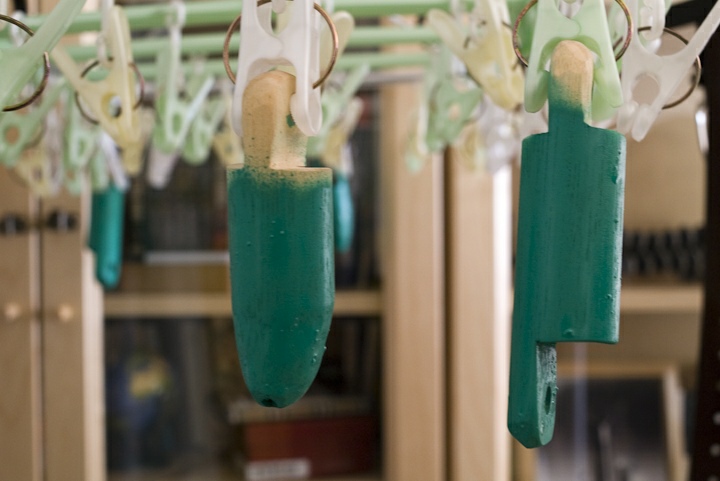 painting the wheels
That's right, I shot it in black and white!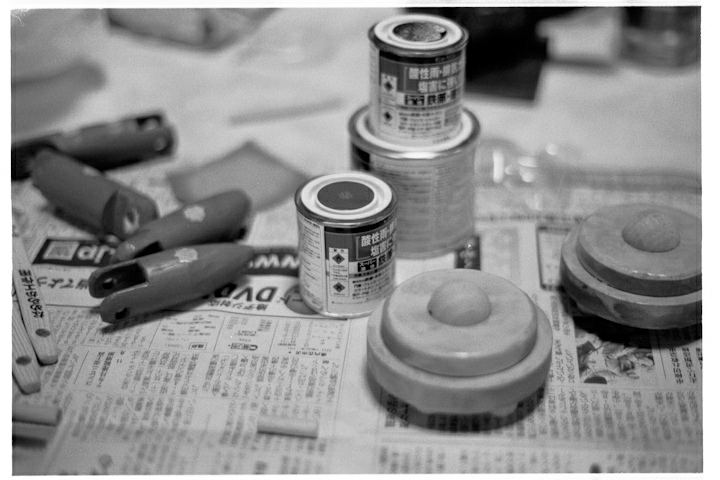 the assembled piece
Clearly, Mari and Kenny weren't home at that time.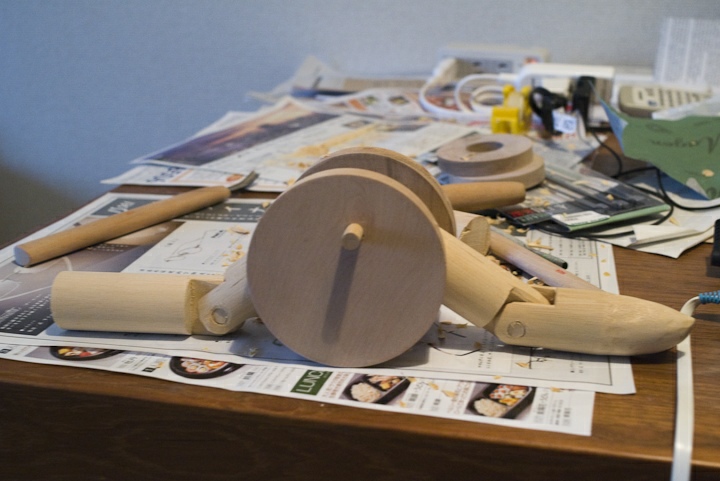 the final product
Here's a (surprisingly twitchy) video of the boy pulling the thing. I don't know what Youtube has done with the video, I apologize for that.