pieces drying
I hung up the pieces as they dried.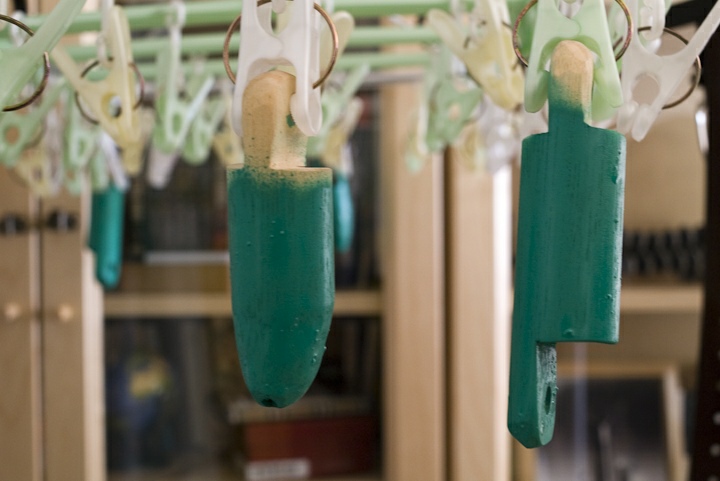 painting the wheels
That's right, I shot it in black and white!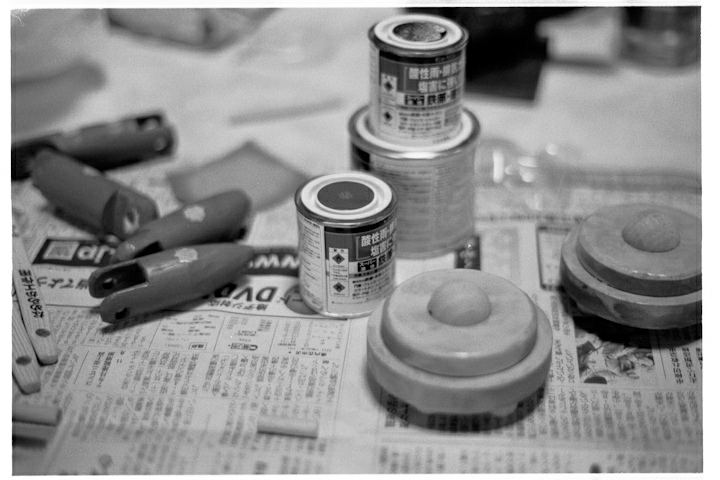 the assembled piece
Clearly, Mari and Kenny weren't home at that time.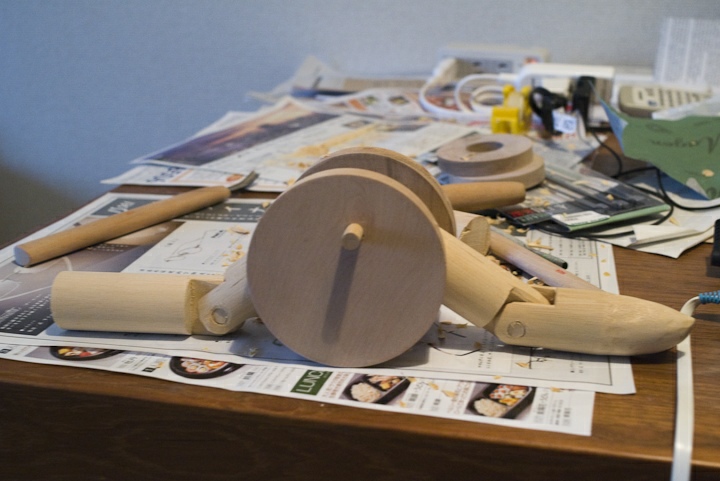 the final product
Here's a (surprisingly twitchy) video of the boy pulling the thing. I don't know what Youtube has done with the video, I apologize for that.