a custom wooden toy
2012.05.11 (updated : 2016.03.07)
I made a custom toy train for my son; sort of.
My son had three "Thomas" trains that were identical. Two had a nasty face on them ("Misty Island" Thomas), and really he didn't need three.
So I decided to make a special train for him as follows:
I cut off the water tanks at the side of the body, adding some details instead.
Then I cut off the front of the running board and added some primitive "pistons".
I cut through the base of the train to liberate the front axel, then pared down the front wheels to make them free-running, non-powered wheels. Into the axel hole I fitted a small wooden spacer, then glued on a modified "2x2 flat" piece of LEGO to hold the front axel in place.
I then pared off the nasty plastic face, and painted the surface black with some nasty-smelling black paint that would take to the plastic. I'd tell you what the paint is, but I was sold the stuff in Japan and neither my wife and I can parse the jargon on the label.
Lastly, I ordered a $2 spare "Edward" tender from Singapore on Ebay, and sanded-down and repainted the whole thing.
My son loves it, and plays with it all the time. The grey paint is some sort of water-soluble stuff so I've been thinking about adding a layer of glossy stain but I'm not sure that it would work out.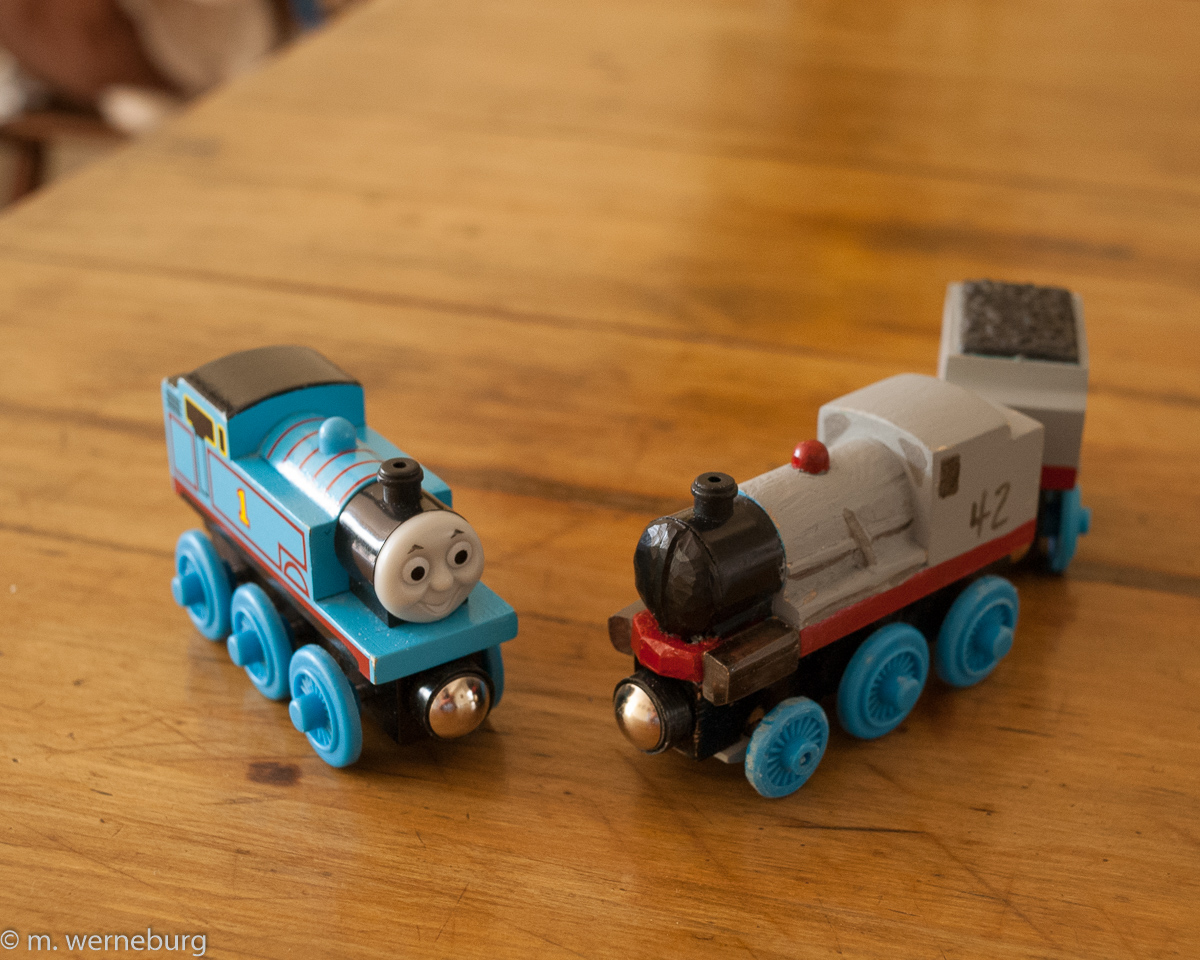 Front view - a custom train for the Thomas series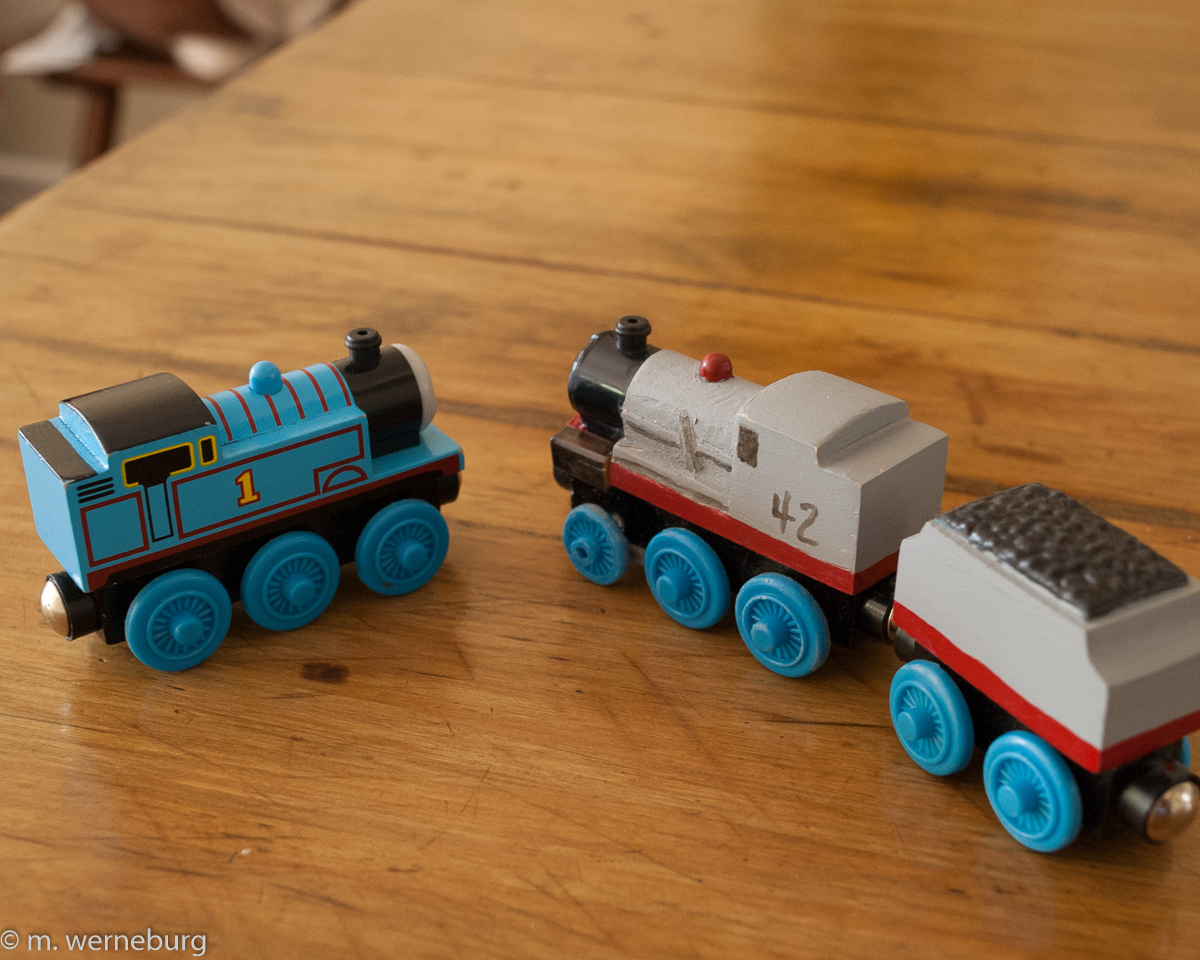 Rear view - a custom train for the Thomas series
I'd tried all this once before, sanding down a spare "Percy" figure and repainting it. I'd thought that a glossy paint would be the way to go, but found it hard to manage.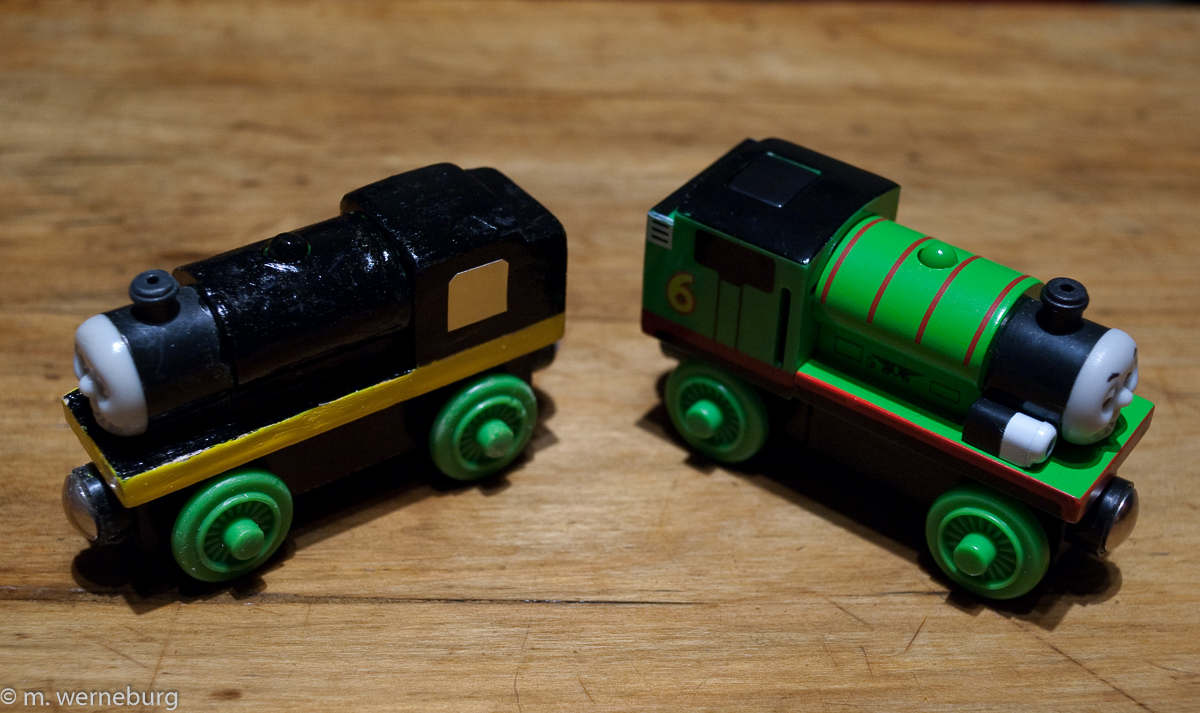 my first train modification