our family outside the Dogo onsen

The water temperature in the onsen was quite high, and The Boy quickly turned a bit pink once we were in. He asked to leave after only a brief while, and we did. The girls stayed on a bit longer because Emma hit on the idea of going back to the showers that ring the hot tub room to cool off a bit whenever she needed to.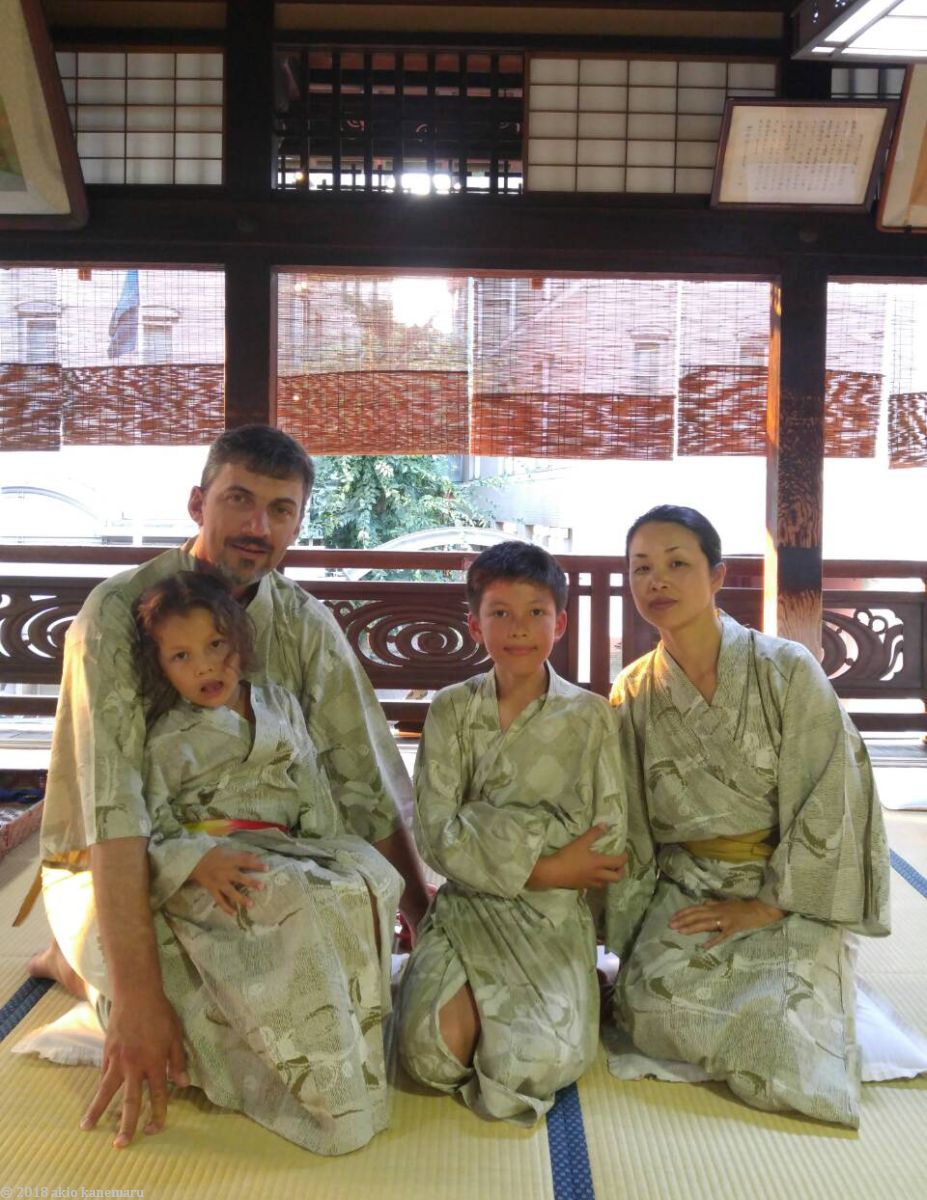 our family at an onsen
Here are some pics of the place.
the architecture of dougo onsen
dougo onsen in matsuyama